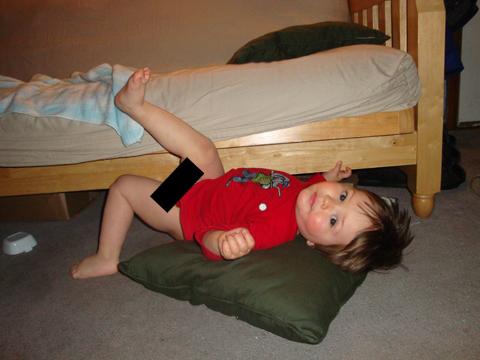 All guys know the only way to be comfortable is sans undergarments.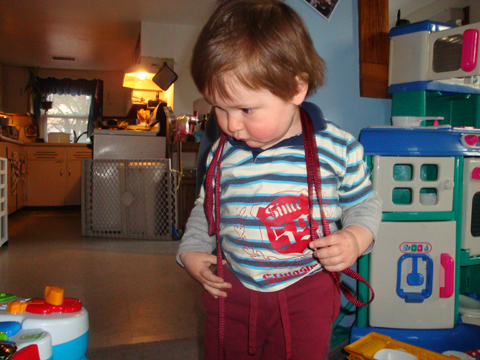 "I'm ready to take the (imaginary) dog for a walk."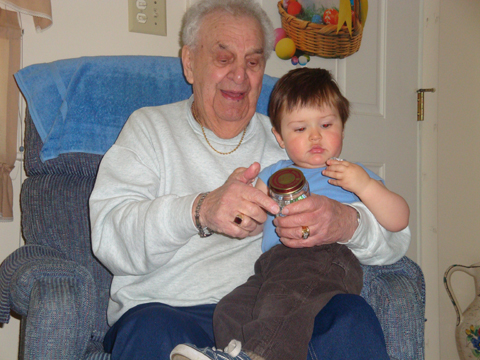 Pep gives Jonathan a kiss - and not the kind mommy approves.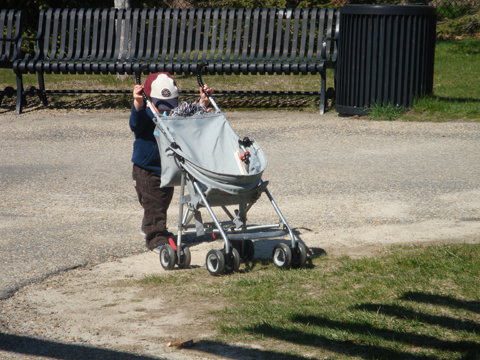 Kids grow up so fast nowadays!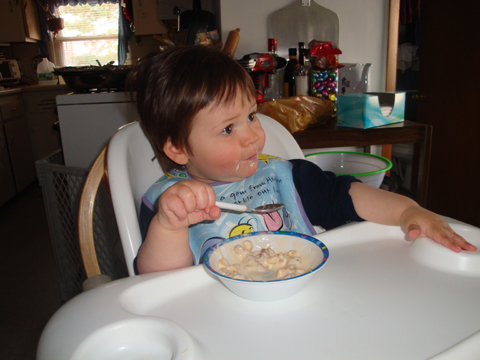 Jonathan can feed himself - and feed himself he does!