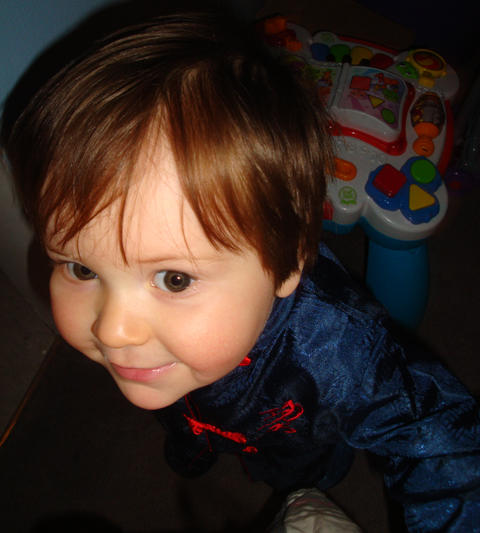 Cute or creepy? I'll let you decide.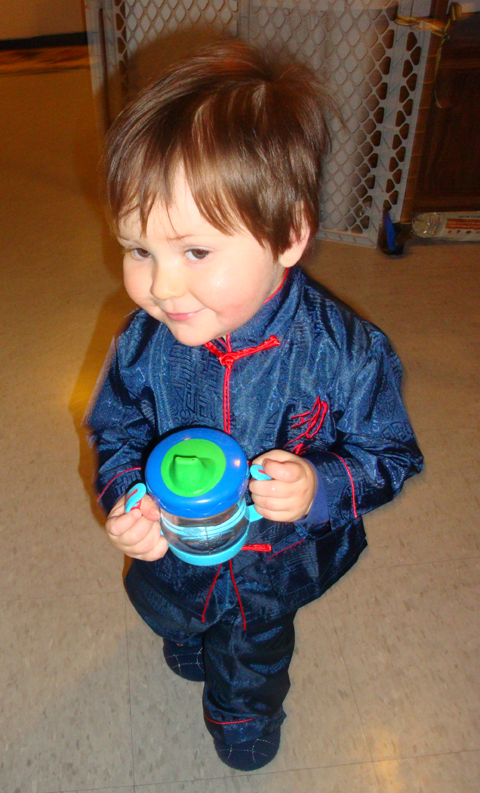 You know 'that look'? Yeah, this look.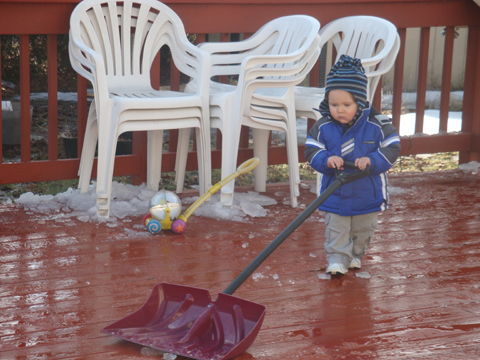 Gotta give the kid credit – already earning his allowance at 16 months old. (2/8/09)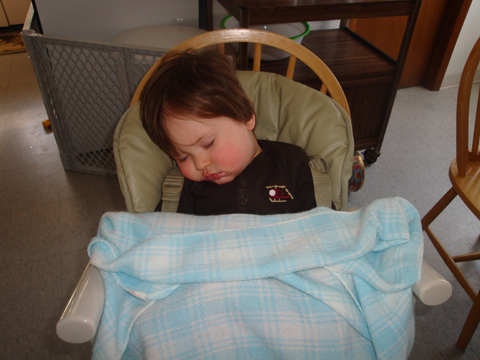 Eating is so tiring!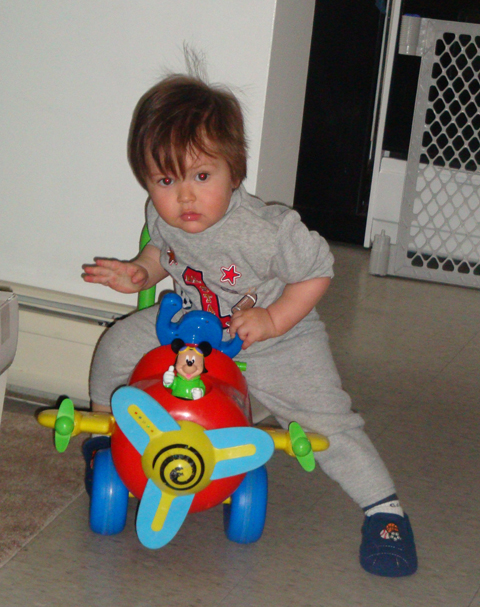 Poor kid thought he could escape without being noticed.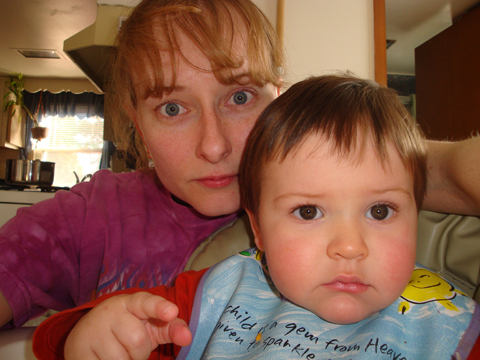 Mommy and Jonathan (3/15/09)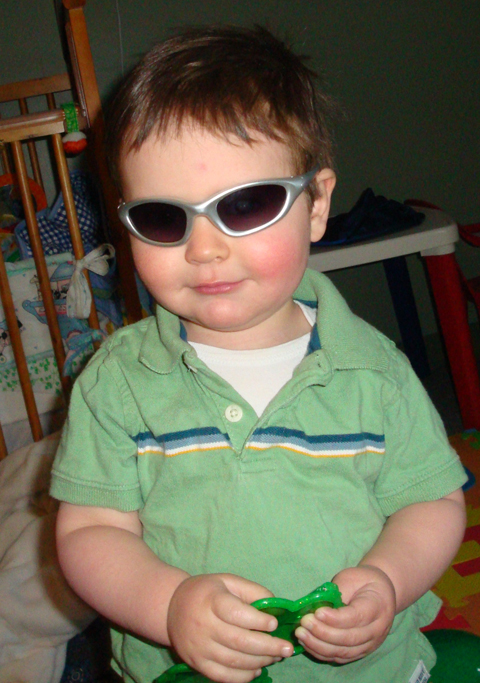 Too cool for words (well, except for the ones I already typed).