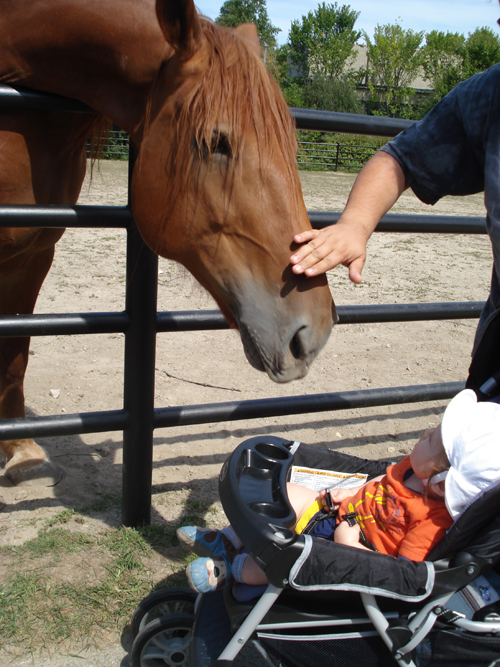 Jonathan's first visit to a zoo and he almost
became a horse treat. Daddy's patented karate chop prevailed just in time.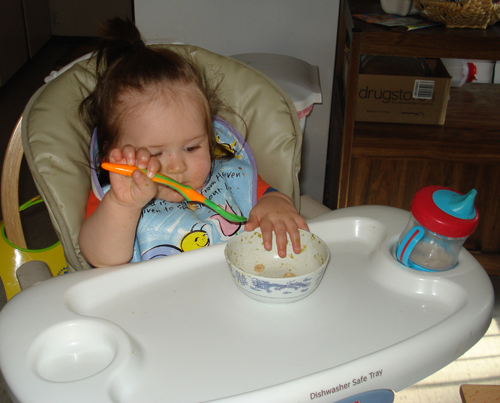 Mr. Independent doing his thing.
Doesn't he just have that
"busted" look on his face?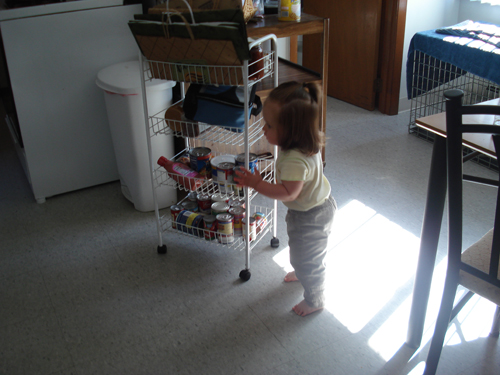 At first we thought to get
him a toy truck, but it turned out anything with wheels will suffice.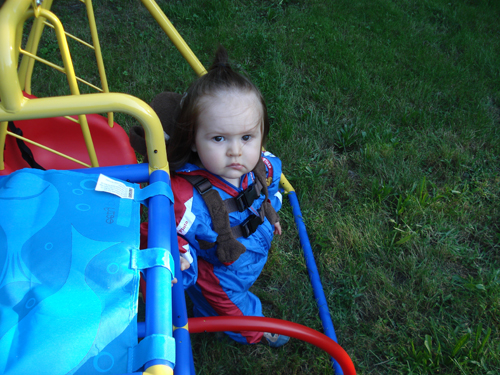 Jonathan hanging out at his
new swing and slide contraption.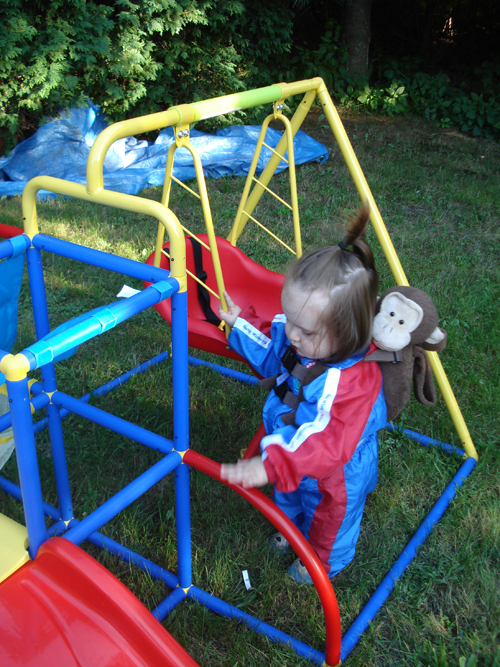 Jonathan and George check out
the structural integrity of the mommy-manufactured structure.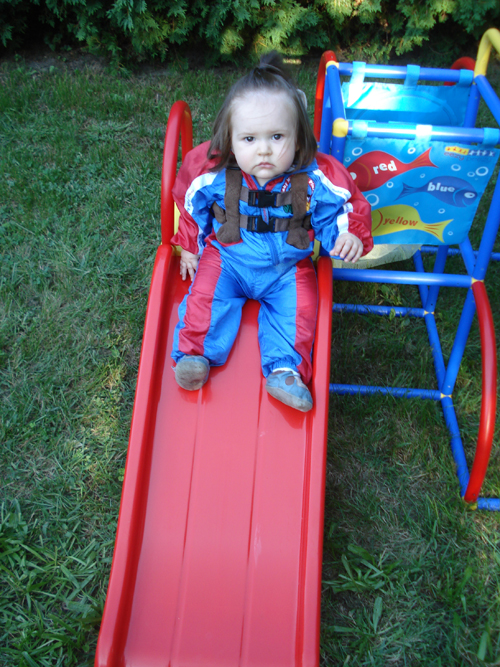 Like a pint-sized Evel Knievel, Jonathan boldly
embarks into the unknown.

1 2 3 4 5 6 7 8 9 10 11 12 13 14 15 16 17 18 19 20 21 22 23 24 25 26 27 28 29 30 31