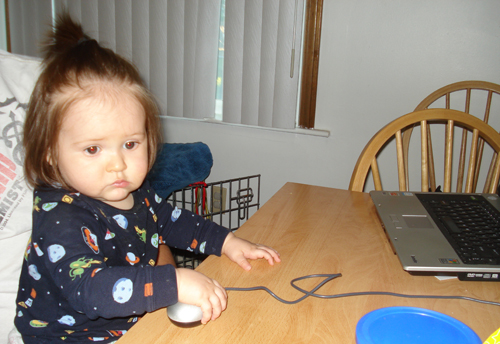 Can't blame the kid for looking sad. He just
lost $15,000 in his high risk stock portfolio. (8/9/08)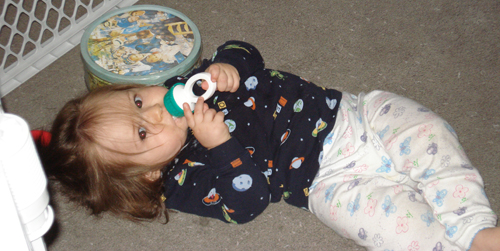 Space shirt and girly bottoms. Hope the frozen
yogurt makes up for it.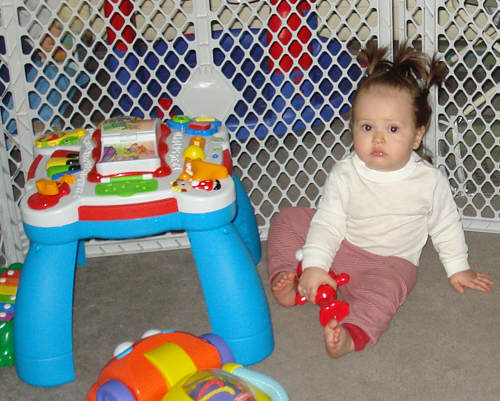 Don't let the hair and pink
pants fool you – its a BOY!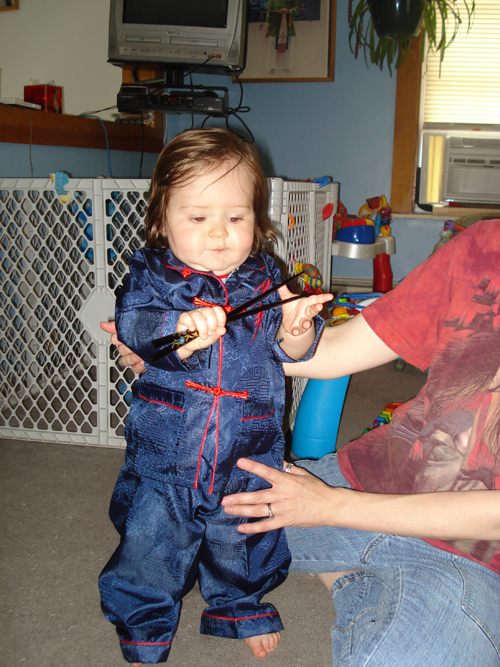 From baby bottle to sippy cup
to chopsticks all in a matter of months!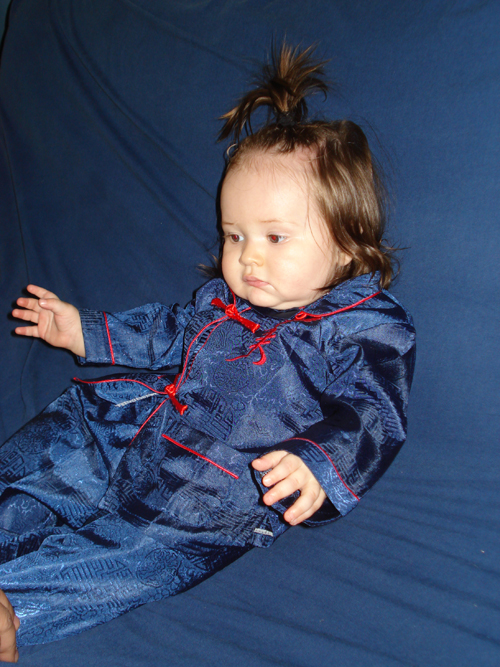 Jonathan's porcelain doll
impression is quite impressive!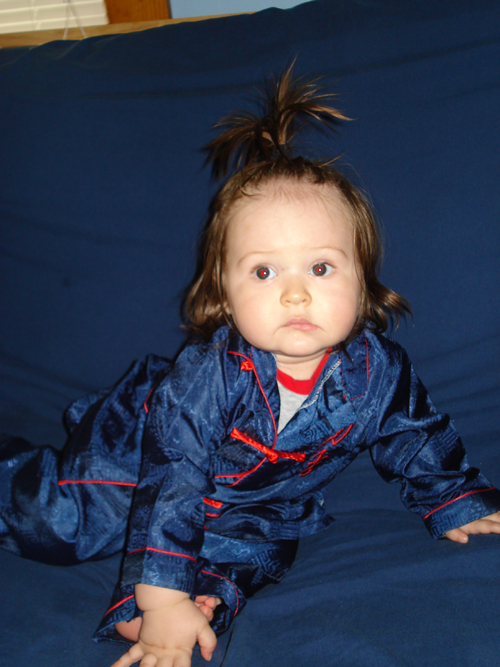 Strike a pose – vogue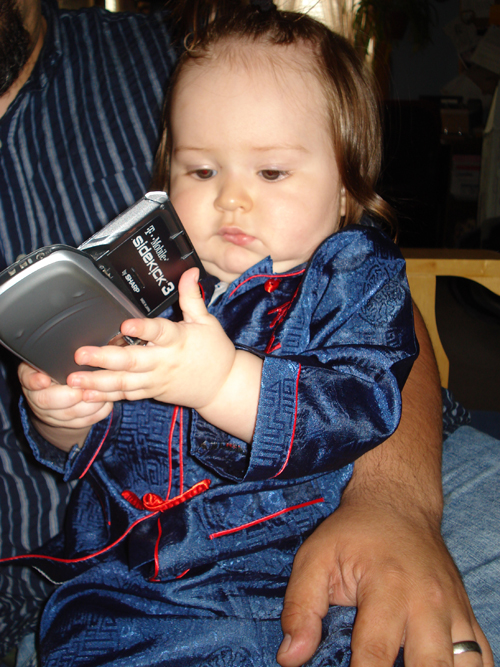 "Hold up, daddy! Gotta hit back this sweet
honey I was rappin' to earlier."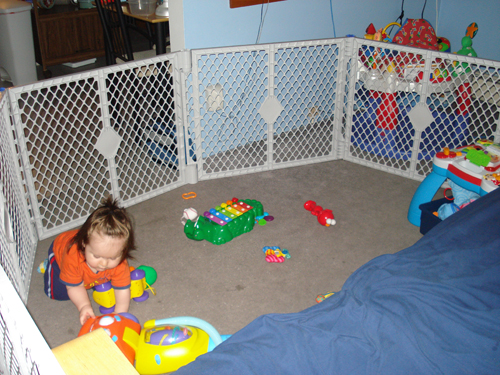 Jonathan's corral, or "kennel" as we call it.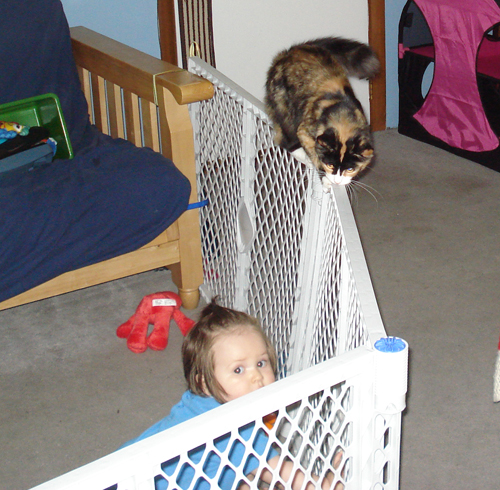 Perhaps the dumbest cat in modern existence
tempting fate yet again …

1 2 3 4 5 6 7 8 9 10 11 12 13 14 15 16 17 18 19 20 21 22 23 24 25 26 27 28 29 30 31