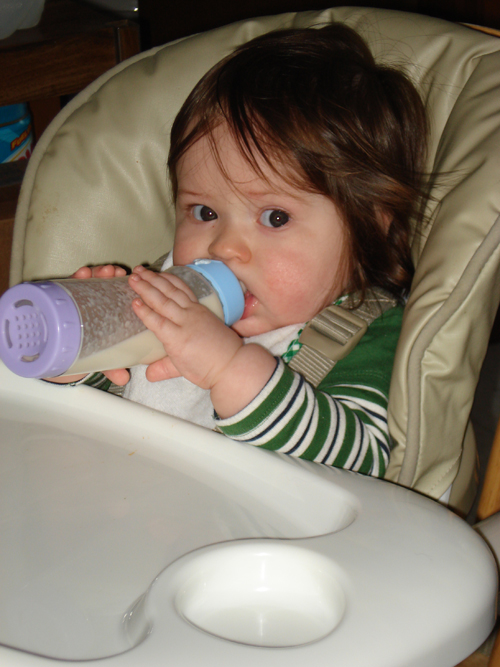 Yep, I'm pretty independent
with my bottle now too.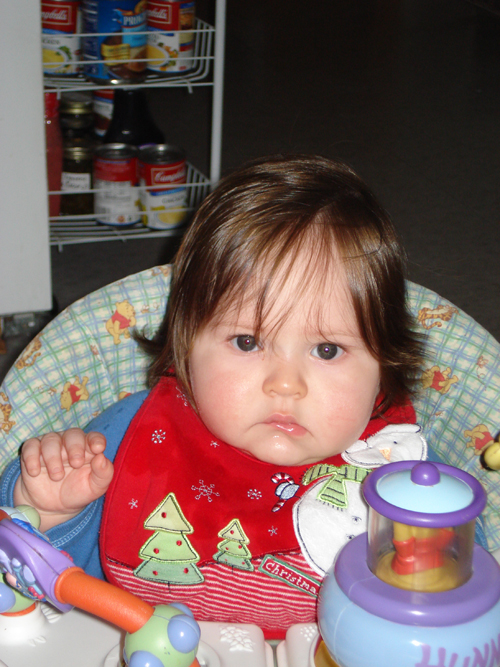 Christmas in May? Can't blame
the kid for being cranky.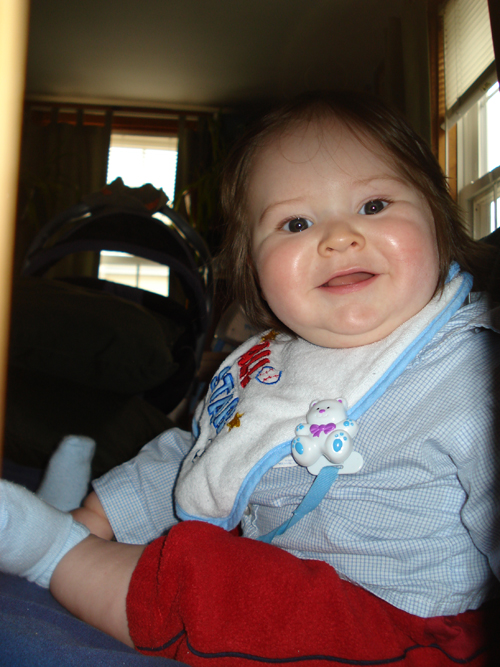 The doctor says its just
"baby fat".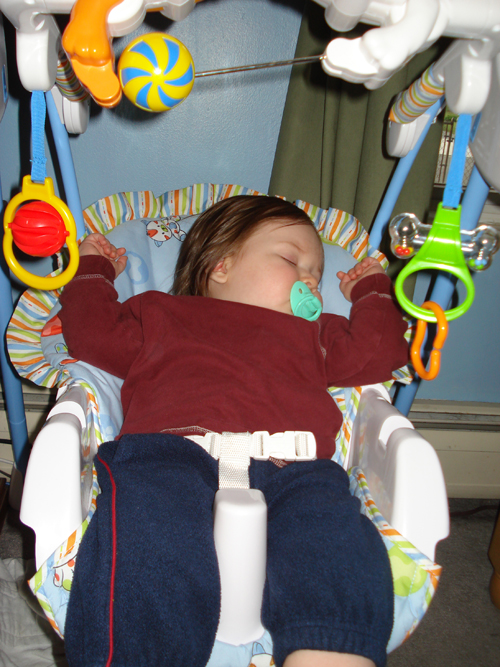 Last nap in the swing. (May 11, 2008 – swing
has since been retired)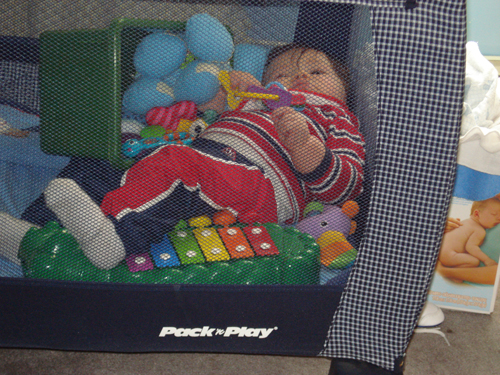 I've fallen and I can't get up!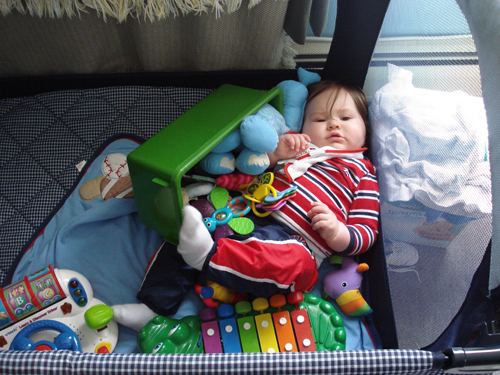 No, seriously, help me up already!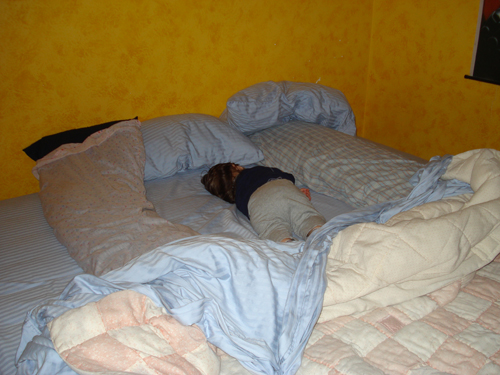 Jonathan napping on the "big boy" bed.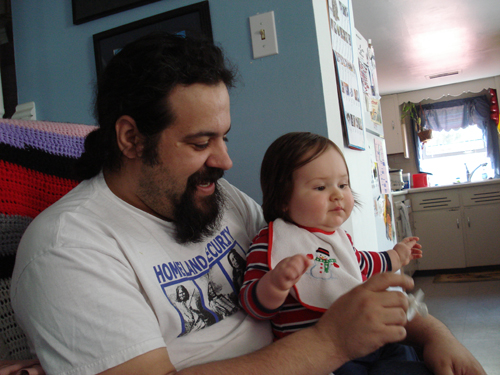 Jonathan and daddy both
having a decent hair day.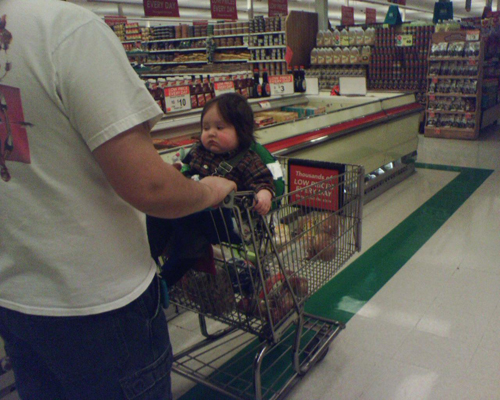 Jonathan's first grocery shopping trip.
Exciting, isn't it? (Yeah, totally – NOT!)

1 2 3 4 5 6 7 8 9 10 11 12 13 14 15 16 17 18 19 20 21 22 23 24 25 26 27 28 29 30 31